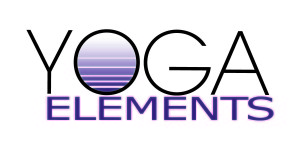 We are excited to announce that as of March 1, Pura Vida Yoga will become Yoga Elements!
Ownership – Kathy Davis, who currently teaches Alignment Yoga, will become a co-owner and partner with Crystal Hill in managing the new studio.
A new location – the studio will be moving to 1981 Midway Road, Unit D, just off the corner of Midway Road and Oneida Street. The new space will have a state of the art yoga wall, which will be used in classes to support the therapeutic and healing focus of our practice.
Focus of our classes – we will continue to offer a variety of challenging vinyasa classes, but will also expand our offerings of alignment, therapeutic, and specialty classes. Our goal is to reach a larger audience, including those who may not be consider themselves a typical yoga student, but have a desire to start and maintain a yoga practice for the tremendous benefits it provides.
Class schedule – We will be making some slight changes to the schedule to add more alignment and other specialty classes. Please stay tuned for more information!
Fee schedule – Beginning March 1 the following rates will be effective:
•Drop-in class: $15
•Student/Military drop-in class: $10
•5-pack: $55
•10-pack: $90
•20-pack: $160
•All packages expire 1 year after purchase date.
•Monthly unlimited will no longer be available, but any current students with monthly unlimited will be grandfathered as long as the package remains active.
Please note that up until March 1, you can buy classes at the current rates or start a monthly unlimited package. We will continue to use the Front Desk software, providing for a smooth transition in your account to the new studio.
We are super excited for this change! Thank you for your support of the studio and we look forward to this new step with our wonderful yoga family!
If you have any questions, please contact us at: info@yogaelementswi.com.
Check us out on FACEBOOK!
Website coming soon to www.yogaelementswi.com!!