We have a special treat for you!
It's teacher training time and that means lots of great assisting in our weekend yoga classes and exposure to our fabulous teachers in training!   To complete their training, they each need to lead a workshop and teach a 1 hour power yoga class.  The following are the dates/times of their workshops and final classes.  Come and support these ladies as they finish up their training!  🙂
Becca Girard's 1-hour Power Class:  Sunday, Dec 14, 8:30am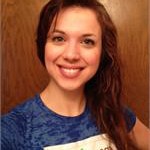 Becca Girard's STRESS RECESS Workshop:  Saturday, Dec 20, 2-4pm
Learn different ways reduce stress in your life through:
Yoga asanas (poses)
Guided meditation
Breathing exercises
 FREE to attend!!
Renee Seab's ARTFUL YOGA Workshop:  Sunday, Dec 14, 2-4pm
Explore your creative side in this workshop involving asana and painting!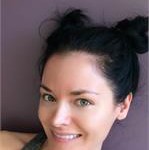 Pre-registration is required for workshop!  Limited to 10 participants.
Cost: $5 only (to cover the cost of materials).  Please plan to pay when you arrive.
 You will get to take your art home with you!
Renee Seab's 1-Hour Power Class:  Sunday, Dec 21, 8:30am