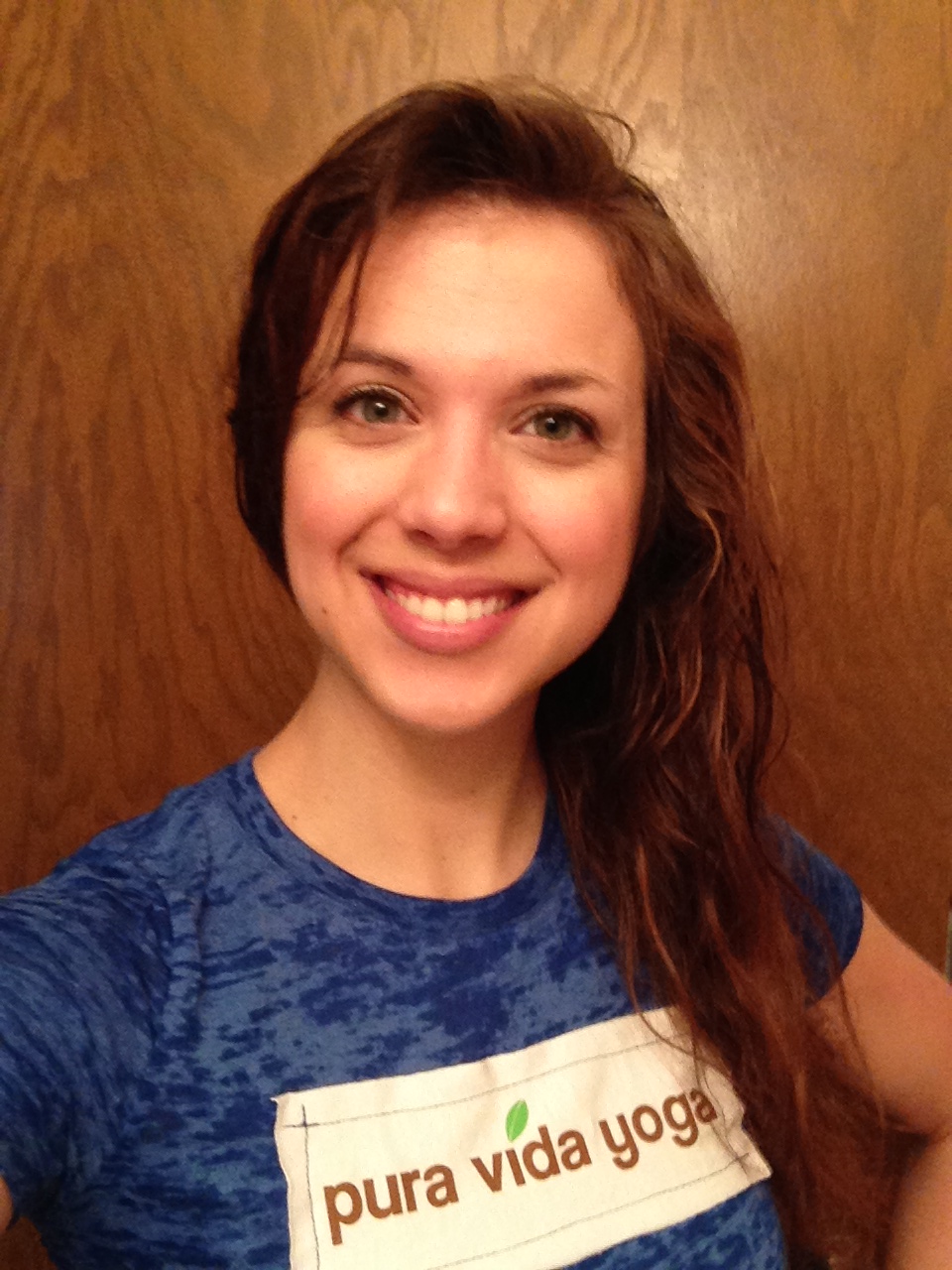 Why did you get into practicing  and teaching yoga?
I got into practicing yoga after grad school.  I have always been athletic, from dancing to running to biking, but there never really was as much passion and dedication to those sports as I feel with my yoga practice.  It is much more than a physical workout, it is a mental and spiritual practice that balances me each day.  There are many elements I have learned throughout my practice that I can apply during my everyday life that keeps me positive and calm!
What do you enjoy doing in your spare time?
In my spare time, I like to find healthy, delicious food at different restaurants with my boyfriend Brian.  We have a list of all the restaurants we want to try and are slowly but surely visiting each one (while getting more recommendations from family and friends!).  It is a great way to see more of the Fox Cities community and all that it has to offer.  I also enjoy spending time with my family and my parents' dogs, Nellie and Boomer!
Tell us a bit about your background and family.
I grew up in Appleton and then went to UW-Madison for my undergraduate degree in Communications and Sociology.  I then went on to receive my Masters degree in Educational Leadership at UW-Oshkosh.  I found that I did not want to stay in Higher Education so I transitioned to my current job at Printron as an Account Coordinator in Neenah.  I enjoy what I do there and have found a good fit at a great company!   I am also very much a huge animal lover and get a lot of quality time with Nellie, Boomer, Keller and PJ!
What do you try to bring to your yoga classes?  What can we expect in the classes you teach?
Currently I am only teaching Yoga Body Bootcamp classes, so my approach is to have lots of fun while getting sweaty!  I provided modifications and amplifications for the moves that we do so that anyone at any level of fitness can participate.  I try to provide an encouraging atmosphere and there always is a great sense of community in the classes!
Anything else you would like to share?
I will be pursuing my 200hr yoga teacher training in Fall of 2014 and I am extremely excited about having the opportunity to expend my teaching capabilities.  I have such a passion for my own practice and I hope I can help encourage positivity in others as continue on my yoga journey!