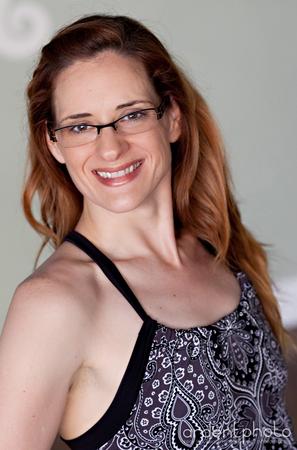 Why did you get into practicing  and teaching yoga?My first yoga classes were in 1995.  I took a 12 week beginner series in Appleton.
I just had my oldest son and trying to deal with being a single mom. It really changed how I dealt
with stress and helped me learn more about my mind and body working together.
I fell deeply in love.
Tell us a bit about your background and family 
I am from Appleton.  I went to high school in Hortonville.
I have one sister,one brother and my parents (my best friends), all live in town.
Three kids- 19, 12, 11.
1 dog – American bulldog, Minnie.
1 cat – Kitty.
What do you enjoy doing in your spare time?
I love the outdoors.  Hiking, biking, kayaking, paddle boarding, walking my dog, Minnie.
I spend a lot of time at my kids sports.  There is always practice or a game to go to.
I love to sew, quilt, and garden, as well.
What do you try to bring to your yoga classes?  What can we expect in the classes you teach?
I really like working the heart with interval moves, as well as, working the mind with slow holds.
I hope to give people a good workout and yet leave feeling calm and relaxed.
Laughing is very encouraged in my classes!