Pura Vida Yoga, LLC
http://puravidayogallc.com
Pura Vida is a Spanish phrase that literally translates to "Pure life" with the intended meaning being something closer to "full of life", "real living".  Yoga is a blend of all that is good and pure for body, mind, and spirit!  We capture the essence of Pura Vida through yoga at our studio.  Pura Vida Yoga is a positive place to challenge your body, awaken your mind, and refresh your spirit!
Classes offered are Power Vinyasa Yoga.  Beginners, "sometimes" yogis, and experienced yogis are all welcome!  Everyone is capable of taking any of the classes offered – the key is to listening to your body and moving at your own pace.  The studio is a non-judgmental space encouraging personal growth on and off the mat!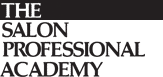 The Salon Professional Academy
http://www.thesalonprofessionalacademy.com/
Pursuing an education in cosmetology is the first step to discovering a career filled with endless opportunity. The Salon Professional Academy's goal is to maximize your artistic potential through programs that teach not only the latest techniques, but also proven business strategies. Our well rounded education will significantly improve your earning potential and prepare you for a long-term future in the industry.

Salon CTI
http://www.saloncti.com/
Salon CTI is a work in progress, an idea being built on a cornerstone of excellence. Salon CTI's dedication to education creates an opportunity for its staff, clientele and community to embrace change and encourage growth by providing an environment in which new ideas, skills, products and technology are constantly adopted.
The Salon CTI idea is simple, we develop an environment where beauty will be created, confidence will be inspired, and community will be treasured.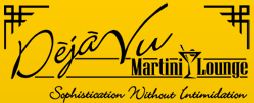 Déjà Vu Martini Lounge
http://www.dejavumartini.com/
Located at 519 West College Avenue, Déjà Vu is anything but typical. This upscale martini lounge provides a cool, sexy atmosphere with great staff, the music you love (current hits, blues, jazz, etc) and fabulous drinks!  Visit Déjà Vu for Sophistication Without Intimidation!  Open seven days a week (but closed Sundays for Summer.)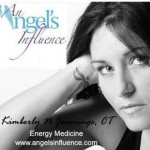 An Angel's Influence Healing Center
www.angelsinfluence.com
A Wellness Center that provides guidance for mind, body and spirit. Explore modalities that will open you up to let go of those items that no longer serve you. We provide nutritional guidance, subconscious reprogramming and elevated vibrational services to help you reach your goals, both personally and professionally.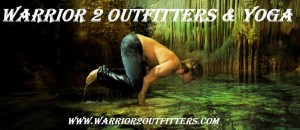 Warrior 2 Outfitters & Yoga Center
http://www.warrior2outfitters.com/
Scott Resch's MS, RYT, CYT, CTA Yoga teaching style is consistent, nurturing, educational and spiritually connected to the poses. His student love his classes, they feel empowered and knowledgeable. In addition to the poses, Scott incorporates healing energy movements and sound therapy into his classes to clear and balance the space and the students.


Vande Walle's Candies
http://vandewallecandies.com/cart/  
Across the country, the Vande Walle name is synonymous with award-winning chocolates, caramels, and their exquisite angelfood candy.  Owned and operated by Don and Norma Vande Walle and their sons Don Jr., Steve, and Tom,  their family business employs 40 people year round, and up to 50 during the holidays.  The entire Vande Walle family  and team of skilled candy makers are dedicated to making chocolates and confections of uncompromising quality.  
The Hardtails Saloon – Hortonville, WI
Check them out on Facebook!
Throw a leg and come check out the Saloon. We serve up some awesome food, have great drink specials & friendly Bartenders. Enjoy the summer weather on our Huge outdoor patio with spontanous live music on the weekends. Hope to see you soon!!

Absolute Danz http://www.absolutedanz.com/
Absolute Danz's pay as you go, no contracts policy allows for student to progress at a personalized and affordable pace. The studio also offers a variety of group classes in American Rhythm, American Smooth, International Latin, International Standard and technique classes. Both owners are certified in Zumba, a Latin dance exercise program that has been sweeping both coasts. The studio offers many convenient classes in this new fitness program.


Angels Forever
http://www.angelsforever.com/
Windows of Light-Angels Forever is a New Age Metaphysical book and gift store featuring everything from Angels to Zen. We specialize in fulfilling all of your mind, body and spirit needs.  We offer psychic readings by appointment, self-help materials, aromatherapy resources, and a large assortment of crystals and gems from around the world.
Copper Rock Coffee Company
http://www.copperrockcoffee.com/
Established in 2002, Copper Rock Coffee Company has always strived to provide its customers with exceptional customer service, a great cup of coffee, and and an atmosphere that will make you feel at home.
Sassy's Bar & Grill
Great food & drink!  Located in Center Valley!
Raffle prizes include:
Massage from Salon CTI, pedicure & hair cuts at The Salon Professional Academy,
2 Free months yoga at Pura Vida Yoga , basket of goodies from Vande Walle's Candies valued at $100, zumba class punch card from Absolute Danz, gift certificates to Deja Vu, The Hardtails Saloon, Angels Forever, pizza and chicken dinner from Sassy's and more!