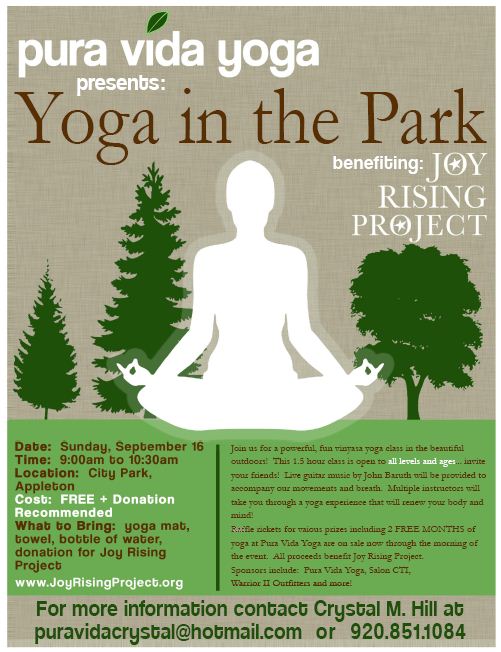 Other sponsors include:  The Salon Professionals Academy, Absolute Danz, Angels Forever, An Angel's Influence, Deja Vu Martini Lounge, The Hardtails Saloon, and Vande Walle's Candies!
Raffle tickets:  $2 each OR 6 for $10.  Drawing to be held at the event. 
Join our Facebook page for the event:  Yoga in the Park!