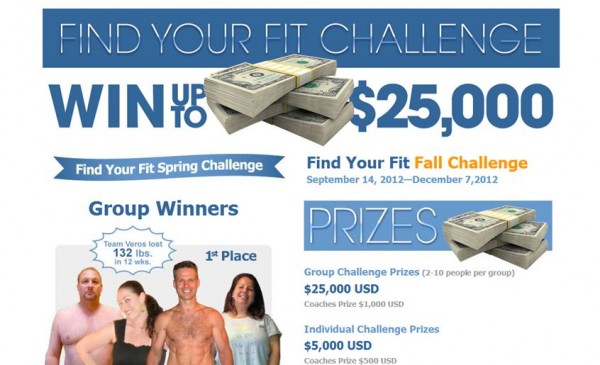 The TLS Find Your Fit Challenge is about keeping an eye on the prize and enjoying the journey to a better lifestyle. Over the course of the 12-week challenge, the individual who makes the most of the opportunity to transform will win $5,000, and a $25,000 prize will be awarded to the group that achieves the greatest overall results. If you're ready to rise to the challenge, reap the rewards and live the lifestyle, it's time to Find Your Fit!
To register, contact: Crystal Hill /920-851-1084 /puravidacrystal@hotmail.com
Cost to participate:  $175   (may be less than this if you are unable to take some of the included supplements)

Includes:
·          TLS Detox Kit:  Contains (1) TLS® CORE, (1) Isotonix® Multivitamin without Iron (30 servings), (1) NutriClean® 7-Day Cleansing System and (1) Isotonix OPC-3® (30 servings30-day supply bottle of Isotonix® Multivitamin
 ·         12 weeks of personalized nutrition and exercise coaching!  (via phone, email once a week or more often as needed and meeting occasionally to weigh-in and get measurements …this is a value of over $720!!!)
·         Detox and other healthy, low-glycemic recipes
·         3-month subscription to www.tlsslim.com/puravidalifestyle to track your meals, supplements, exercise and progress!  This also gives you access to THOUSANDS of recipes, an online chat room with others going through the program, exercise videos, articles and tips to keep you on track, and optional alerts and reminders to aid your success!!