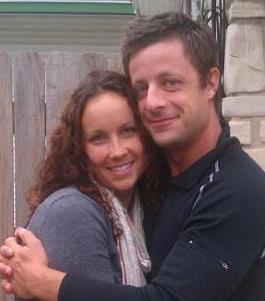 Has this ever happened to you?  Just when you think you absolutely can't handle adding another thing to your plate, you get dumped on with responsibility!  Well, that's my life lately.
I'll spare you all the details, but I thought I had quite the agglomeration of responsibilities in my life already with family, job(S), and all the little things that pop up day-to-day.  It was a dream of mine to open a yoga studio, but I wasn't planning on doing that until years down the road when my family is older, my full-time job ceases to be a necessity and when I have more spare time to commit to studio ownership.  I had actually completely put the studio ownership idea out of my mind for the time-being and was content to teach a few classes here and there at area studios and do a few private yoga sessions each month.
God/luck/fate would have it that my time to step up and manage a studio is NOW!   With fear and excitement and butterflies my stomach, I agreed to step outside my comfort zone for the time-being and purchase the Appleton studio which formerly housed Midwest Power Yoga. When Midwest's owner (and MY fantastic yoga teacher trainer) Deborah Williamson approached me about it, my gut instinct was "YES! RAD!    Wait, NO – can I do this when I already have 'too much' on my plate?"   Funny how we adjust and make room for more when need to and/or really want to…
I like to think of it as a positive thing.  We cannot grow unless we are challenged to stretch outside of our limits of comfort!   Shifting is occurring – allowing you to grow and experience more – if you feel the nervous butterflies in your stomach when you consider taking on something new or making a change.  That's what Debbie always told us in teacher training (even if we didn't want to hear it)…and that is what I often tell my yoga participants when they are struggling with pushing themselves to go to the next level with a pose!
After discussing it with my husband, Ezra, we agreed that the opportunity to step into such a wonderful, caring, established yoga community was something we just couldn't refuse!  So, I pushed aside the voice of insecurity in my head to take on the new challenge with love and happiness for the clients of the studio and for whatever the future holds!   What a blessing it has been so far!  Everyone has been absolutely supportive!  Yes, there have been a few things that could have gone more smoothly, but overall, it has been a great experience and I'm so glad I moved forward with this change.
What was I afraid of?  I know I'm more than capable – I have been successful in my other business ventures!  I simply had myself convinced the timing wasn't right and had to get over that.  When I committed myself to it, I was able to find the time I needed. I LOVE teaching yoga and helping others make change in their bodies and in their lives through their practice.  Yoga is my passion!  When an act is done out of love, is it not always a rewarding experience?  After all, how could I say no to the chance to own the yoga studio where I met my handsome, loving husband!
Speaking of change, I knew that Midwest Power Yoga had something really magical going and I didn't dare disrupt the balance.  If it isn't broke, don't fix it, right?  For that reason, I decided to only replace the business name and sign on the front of the building to Pura Vida Yoga.  If anyone is concerned with major change occurring due to the ownership shift (and I feel this is a completely natural and warranted emotion with ownership changes) calm your fear!  The talented staff, power vinyasa yoga focus, large class schedule, and cozy atmosphere of the heated studio are staying completely intact!!  I want everything to feel as much the same and "normal" as possible as when the name was Midwest Power Yoga.
Ezra and I look forward to continuing to grow this yoga community and to knowing the studio family on a deeper level in the days ahead.  Now my butterflies are due to complete excitement!!  Thank you for welcoming us so warmly and allowing me to spread my wings outside my comfort zone to this growth opportunity of a lifetime!